Healy Express Run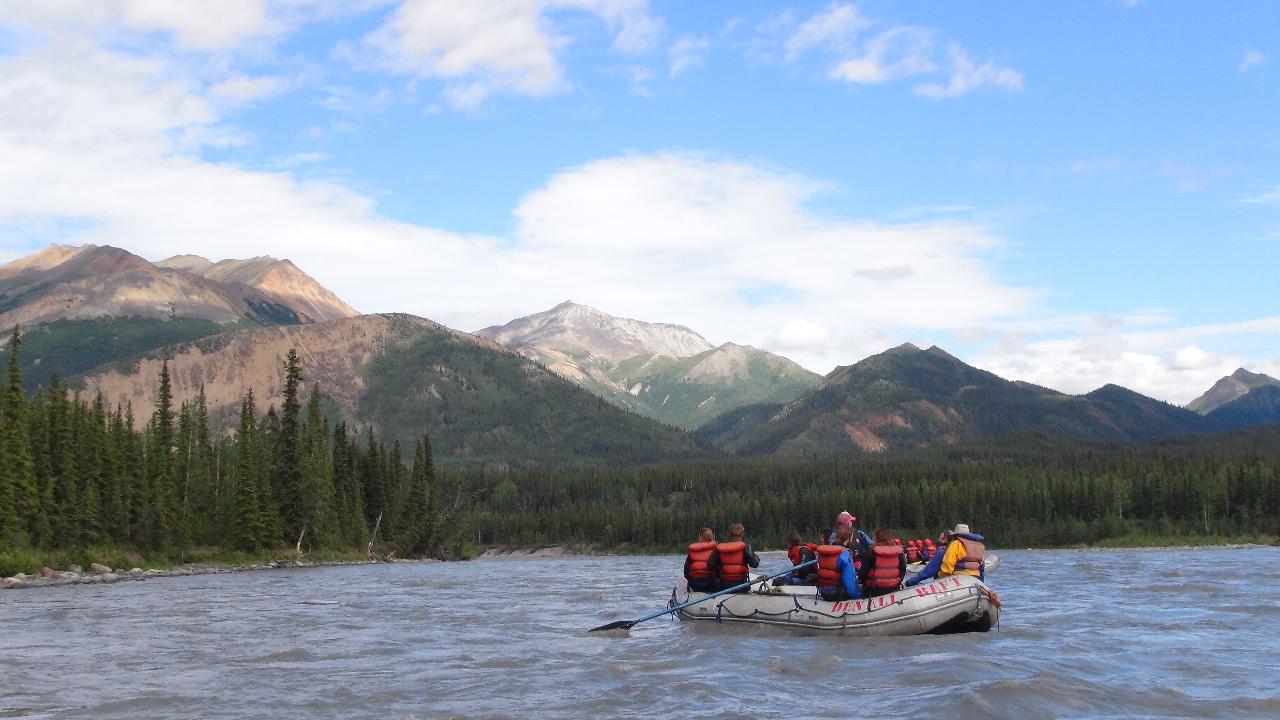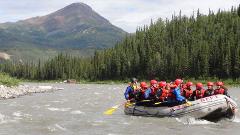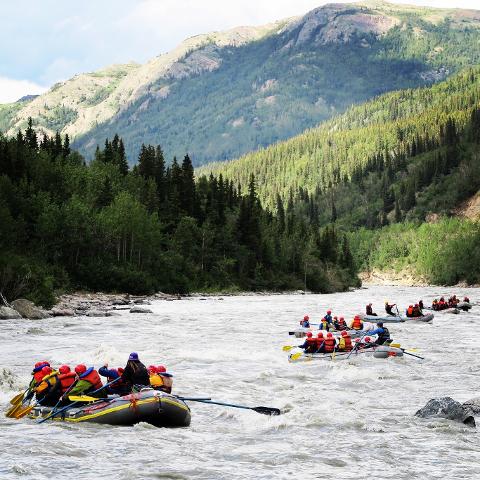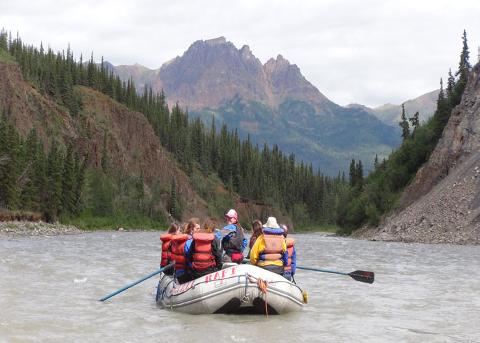 Duration: 6 Hours (approx.)
Location: Denali National Park, Alaska
Product code: PEKH2W
Begin with the "Wilderness Run" A spectacular trip over class II, III

water through the most scenic and beautiful portion of the Nenana River.
This is your chance to sit back and enjoy the rugged wilderness.
Continue on with the "Canyon Run"! Hang on! It's whitewater ahead!
You'll get wet and enjoy every minute of it as we head for Healy. Get
into real whitewater rafting as you hang on through thrilling rapids
such as "Cable Car," "Coffee Grinder," and "Ice Worm"!
The Healy Express
Class I, II, III. and IV rapids.
$200.00 per person – Oar Boat.
$200.00 Paddle Raft (12 & older, requires 5 paddlers).
You have your Choice of Oar Rafts or Paddle Rafts (must have 5 participants to paddle).
22 miles of scenic to rugged river.
Plan to be with us 5 1/2 hours.
Daily Check-in Times are: (please note availability dates)
7:30 a.m.(June 5th to Sept 3rd)
12:30 p.m.(May 20th to Sept 10th)
Recommended age 12 years and older.
If you would like to book a private trip we just require you pay for 16 spots. If there are more than 16 people in your group it would just be the normal charge.
Booking & Cancellation policy:
To book a raft tour payment in full is required at time of booking. Cancellations after time of booking will incur a 10% cancellation fee, there will be no refund available for trips cancelled within 7 days of departure time. All trips depart rain or shine.
**WARNING the dry suites do have latex**