McKinley Scenic Run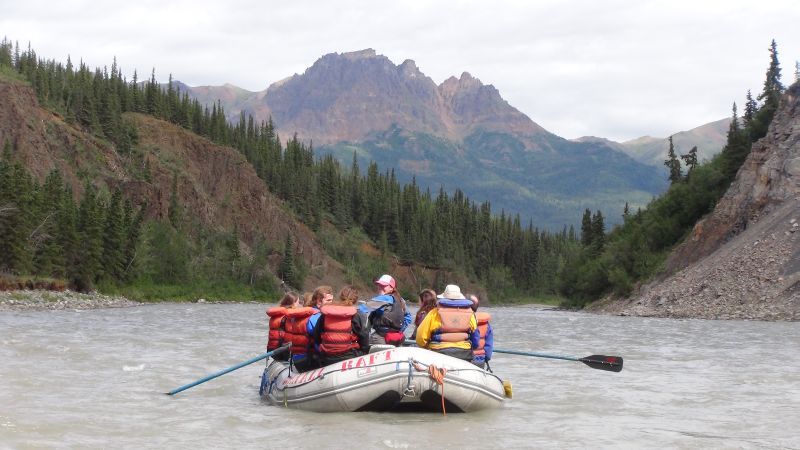 Duration: 3 Hours (approx.)
Product code: PVHXXW
The McKinley Run
Two hours on the water.
Class I, II, with one III.
$97.00 per person oar raft.

$97.00 per person paddle raft (12 & older, requires 5 paddlers).

$72.00 children ages 5 to 11.
You have your choice of Oar Rafts or Paddle Rafts (must have 5 participants to paddle)
Recommended age 5 years and older.
Plan to be with us for 3 hours.
Daily Check in times:


7:30 a.m. (May 20th to Aug 23rd)
12:30 p.m. (May 20th to Sept 10th)
6:30 p.m. (May 20th to Aug 23rd)
If you would like to book a private trip we just require you pay for 12
spots. If there are more than 12 people in your group it would just be
the normal charge.
Booking & Cancellation policy:
To book a raft tour a 50% deposit is required at time of booking. Cancellations
after time of booking will incur a 10% cancellation fee, there will be
no refund available for trips cancelled within 48 hours of departure
time. All trips depart rain or shine.
**WARNING the dry suites do have latex**